Personal Change and Spiritual Growth
Welcome to my website! Here you find out about personal change and spiritual development. You may be seeking clarity and healing through counseling, transformation through depth psychotherapy, or spiritual growth and guidance. Whether you are new to this or have tried it before, here you can discover new ideas and practices, get help and encouragement, and find inspiration.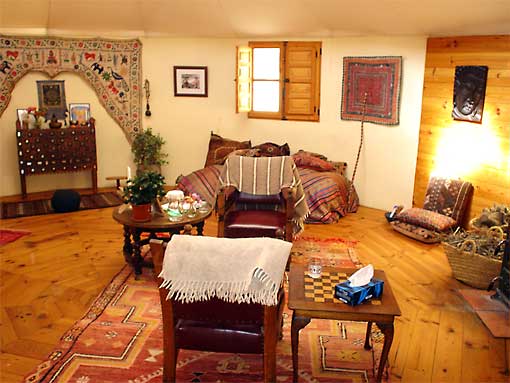 Sacred Attention Therapy (SAT) Online Training
The Sacred Attention Therapy (SAT) Online Training Course is a psycho-spiritual psychotherapy training that is progressive, radical, and innovative. Applications from prospective students are invited from:

• therapists – psychotherapists, counselors, and other healing practitioners
• people who want to train to become SAT therapists
• seekers who wish to practice SAT for their own personal growth and spiritual development

The SAT training consists of two levels of teaching. Each of Levels 1 and 2 consist of twelve modules and the recommended time for completing each level of the training is between six months and two years.
If you are wondering if SAT Online Training is for you, we invite you to explore this page.


Sacred Attention Therapy Groupwork Manual
The Sacred Attention Therapy Group Work Manual is a long-awaited response to people who have thought of setting up and running Human Awakening Groups and have not been sure quite how to do it. It is also intended for therapists, group leaders, SAT students, SAT therapists, and anyone who wants to try their hand at setting up and running a therapy group. The manual is the product of Richard Harvey's 40 years of experience and it offers a unique approach and insights into therapeutic group work. Click here for full details and how to order.


This Week's Quote:

Real spirituality has absolutely nothing to do with morality, society, and relationships as you may know them, or happiness as you habitually think of it. Peace, fulfillment, satisfaction, or human experience in every way is dwarfed by the genuinely spiritual.


see all weekly quotes
Real Change Comes From Knowing Who You Are
Real change comes about through inner work, when we "attend to soul" and discover who we are. Only then can we can realize our potential for truth, power, creativity and satisfaction. But how do we proceed when faced with such a confusing array of approaches, often mixing modern psychology and ancient, usually Eastern traditions?
Bringing Together Therapy and Spirituality
As a psychotherapist and spiritual teacher, I have explored deeply the relationship between personal therapy and spiritual growth, because they refer us to our innate capacity for wholeness. I found that they are connected by a middle stage of authenticity that brings our unique, compassionate self into true relationship with other people and the world.
My therapeutic approach is an innovative psycho-spiritual psychotherapy, which reveals a new understanding of what it is to know yourself and really change. To find out more about this inner journey, see human awakening.
Information and Practical Resources
On this site, you will find a wealth of resources for personal growth and spiritual awakening:
Share this page
My approach to therapy and spirituality
more videos
Latest news
YOUR ESSENTIAL SELF FOR SALE ON THIS WEBSITE
"One of the most important books I have ever read. If you are looking for open, honest information, inner healing and understanding why we are the way we are, look no further. I have read and re-read this book numerous times and every time I am amazed at how accurate and applicable his ideas are." – C.C., USA, amazon review
Your Essential Self is proving hard to get and expensive when you can find it. You can now order copies of Your Essential Self for yourself or a friend for 12 euros plus postage and packing a copy. Signed copies can be sent on request. Read more here.
ENCOURAGEMENT TO STUDENTS OF INNER WORK
In times of uncertainty, doubt and negative reflection, those of us pursuing the way of self-awareness in psychological and spiritual realms feel like we are going to buckle under the weight and pressure of not knowing. Read more here.
RICHARD'S LATEST BOOK 'YOUR DIVINE OPPORTUNITY'
After Your Essential Self and Your Sacred Calling, Richard Harvey completed his trilogy with Your Divine Opportunity. Your Divine Opportunity is Richard's eleventh book. Read more and order here.
For all updates, see What's New?
What people say

Years later, I am still amazed at how different I am because of working with Richard. Everything that changed was for the better. His insight into spiritual matters is only rivaled by his ability to explain them. He is a genuine teacher, not blinded by spiritual pride like so many self-proclaimed 'gurus'. I can honestly say that my time spent with him was one of the most eye-opening experiences I've ever had.

E. K.